Terra Vonn is fighting to survive in a destroyed world,
Surrounded by unspeakable horror . . .
And things are about to get much worse.
Title: The Fountain of the Earth 
Author: H.L. LeRoy 
Publisher: Tranquille Press
Genre: YA Dystopian
Series: The Fountain of the Earth
Release Date: Nov 22 2013
Add To TBR List
Purchase: Amazon
The first in a planned series, The Fountain of the Earth is set on the West Coast following a catastrophic solar flare that has destroyed civilization, leaving only a few people struggling to survive. After witnessing the vicious murder of her mother, Terra Vonn (15) has a singular focus—exacting revenge on the killers. But before she can complete her plans, savagery intervenes and she is cast alone into a brutal post-apocalyptic world. As she trails the men south through a land filled with cannibalistic criminals, slave traders, and lunatics, the hunter becomes the hunted. Terra quickly learns that she is neither as tough nor as brave as she thinks she is. Worse, she may be the only one who stands between what little remains of civilization and destruction.
I am also the author of the award-winning mystery anthology, Street Crimes (2012), featuring the first appearance of Jillian Varela, a tough, no nonsense, female private investigator. http://tinyurl.com/7qybgja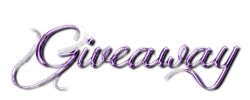 H. L. (Holly) LeRoy is an American short story writer and novelist, author of the award winning Street Crimes anthology and the novel The Fountain of the Earth (Nov. 22, 2013), first in a series of young adult adventures. Born in San Jose, California, LeRoy currently resides in Pioneer, California with his family.
Blog | Facebook | Twitter | Goodreads